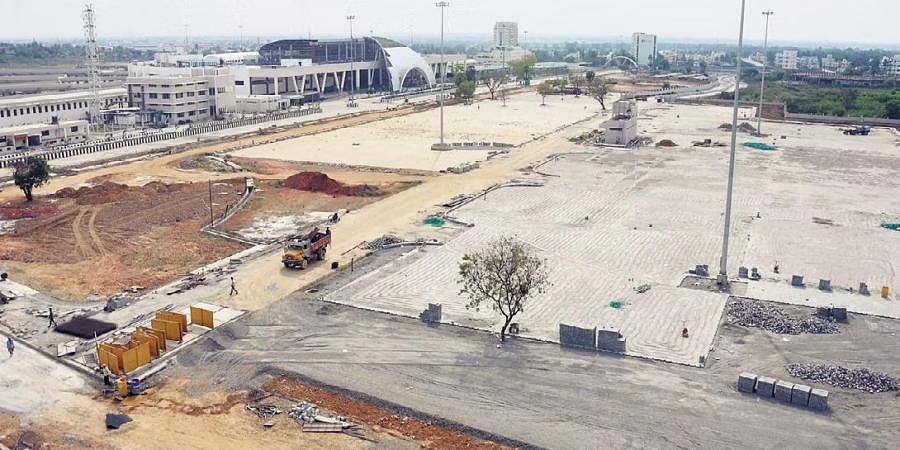 J Seshagiri Rao, an 84-year-old resident of Ramamoorthy Colony in Thiru Vi Ka Nagar, is appalled by the condition of the Thiru Vi Ka bus terminus. "I have been living close to Thiru Vi Ka Nagar bus terminus for the past 68 years. The toilets are poorly maintained and passenger convenience is poor. These are just some of the issues," he explained.
His complaints may soon be addressed because the Chennai Metropolitan Development Authority (CMDA) has begun work on modernising facilities in the bus terminal in Thiru Vi Ka Nagar and five other North Chennai neighbourhoods: Tondiarpet, Kannadasan Nagar, Mullai Nagar, Periyar Nagar, and Ambattur Estate.
Bus terminals in the city are a symbol of government indifference: they have cracked flooring, filthy restrooms, insufficient lighting, and no CCTV cameras. According to the CMDA, all passenger amenities would be available at the six termini, including clean restrooms, sitting arrangements, drinking water facilities, waiting areas, CCTV cameras, and stores.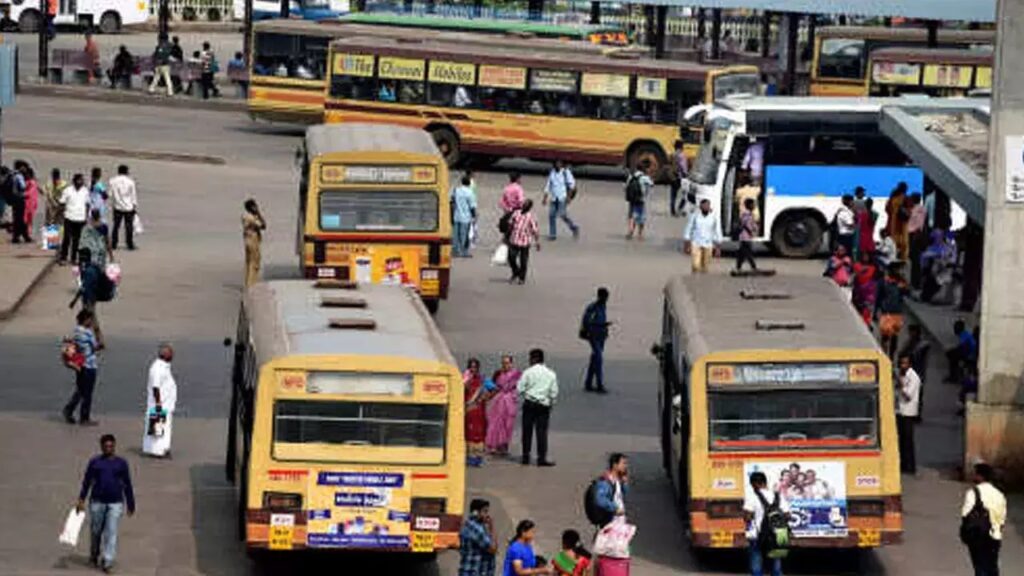 The CMDA has already issued a call for bids to begin construction in Thiru Vi Ka Nagar and Ambattur. The projects have a total estimated cost of 50 crore, and construction is anticipated to be finished by the end of 2024. The designs have been completed by the architects the CMDA picked for each bus terminus.
"All the terminuses have been designed in such a way that it can accommodate more buses," said a CMDA official.
Meanwhile, a senior MTC official said that they have gone through the designs. "We have asked for some more amenities for the drivers and conductors including resting rooms and toilets. We have written to CMDA," he said.
R Boopalan, a resident of Tondiarpet, said that maintenance of the terminus should be ensured. "The CMDA may provide state-of-the-art facilities, but at the end of the day the MTC should maintain it. It is better to adopt a single concessionaire model, so that maintenance is not an issue," he explained.
CMDA Minister P K Sekar Babu said that the bus terminus improvement is part of the North Chennai development plan. "All basic infrastructure is being improved including parks, beach, solid waste management, schools, marriage halls etc. Entire North Chennai will be given a facelift," he explained.