Sources say the target of commissioning this stretch by the end of 2025 can be achieved only if more manpower is deployed as it will take one year to complete civil work.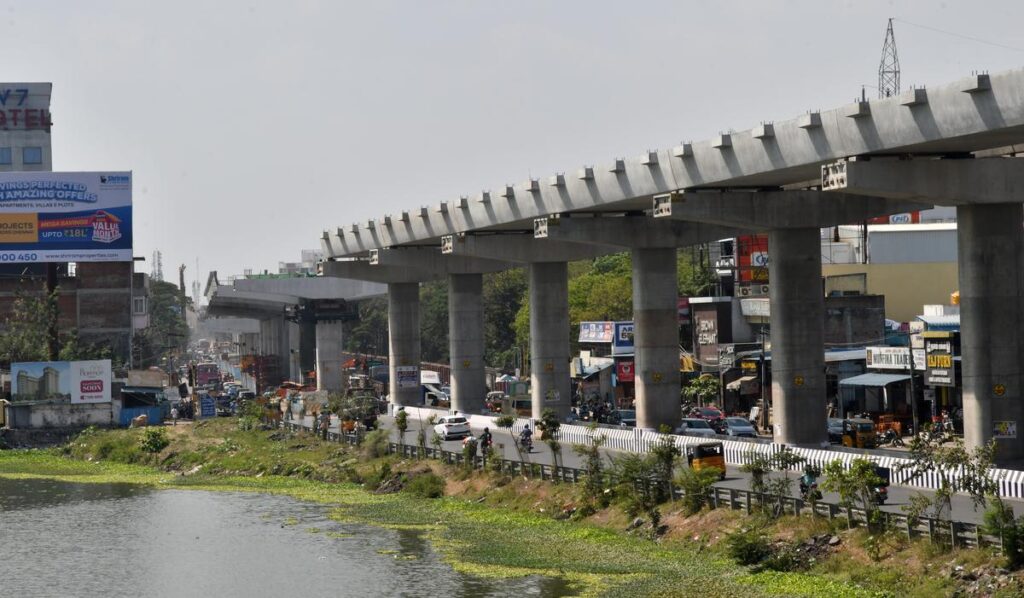 On the Poonamallee-Porur section of the Chennai Metro Rail Phase 2 project, over 55% of the viaduct construction has already been completed. By the end of 2025, the stretch should be operational.
316 of the pillars on this length have reportedly been built, and the contractor has been instructed to complete the remaining work as soon as possible, according to officials of Chennai Metro Rail Ltd. (CMRL). According to an official, "the work is progressing as planned, and we are conducting inspections to ensure that the entire stretch is ready for passenger service before the end of 2025." If schedules were fulfilled, the contractor would begin laying the track on this length by the end of next month, and the job would be finished by April of the following year.
The 7.94 km length between Poonamallee and Porur would cost ₹1,147 crore, compared to the 61,843 crore that the 116 km of Chennai Metro Rail's Phase 2 project's entire cost. This section is a part of the Phase 2 project's 26.1-km Corridor 4 from Light House to Poonamallee.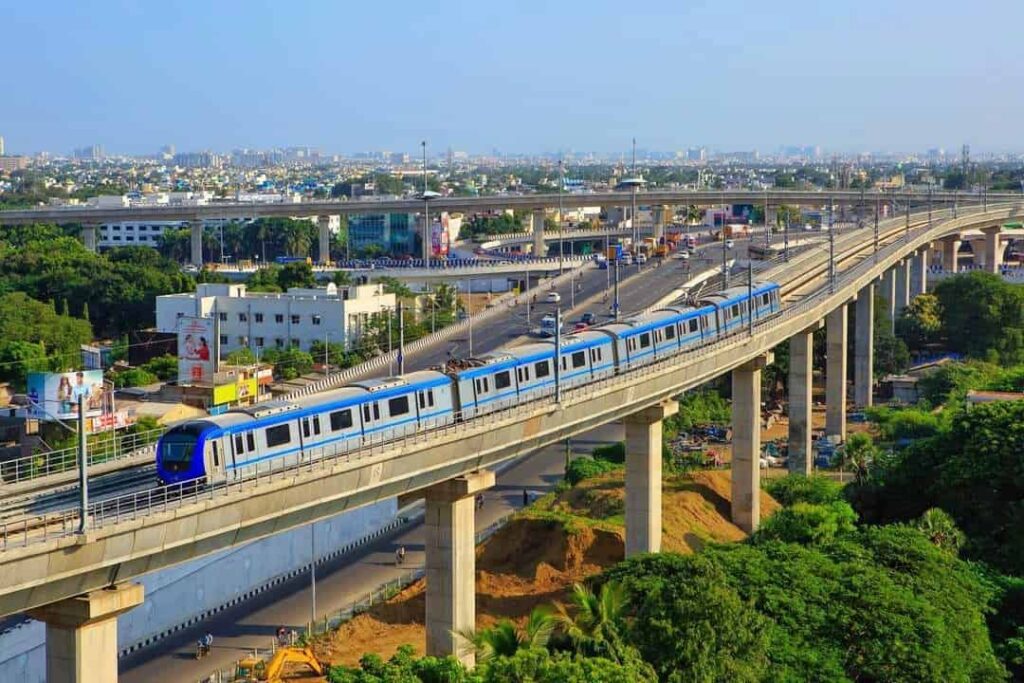 According to sources, if the construction along this section were to be finished in two years, additional people would be needed. The actual civil work will take at least a year. The system installation won't start until they're finished, which will take another year. The project can only be completed as soon as the number of employees is expanded. This is crucial because only then will the level of traffic congestion slightly decrease, according to an official.
The project's two key components are the 45.4-km Madhavaram-SIPCOT (through Thirumayilai) Corridor 3 and the 44.6-km Madhavaram-Sholinganallur (via Koyambedu).