Before heading to the topic, we need to know the meaning of construction companies and their benefits. Most of us here have reasonable knowledge about the top construction companies in Chennai. But, for those who do not know about construction, we will tell you about this. So it will help to develop your purpose related to construction.
The top construction companies in Chennai are the art of civil engineers who are responsible for planning and designing a building that will meet the needs of clients or people.
The construction company is also known as a Bridge maker, Bricks worker, Builder and Developer, Renovation Contractor, General Contractor, Owner-builder, Real-Estate Developer, Professional Constructor Manager, Program Manager, Package Builder, and Sponsor Builder.
You can reap the benefits mentioned below when handing over our building completely to the construction company
· Timely Deliver
· Quality Guaranteed
· Low Cost
· Best in Class Amenities
According to the top construction companies in Chennai, they mainly focus on 3 main sectors, which are
i. Residential Construction – Townhouse, Apartment, Villa, and Home
ii. Non-Residential Construction – Commercial, Office, Industrial, Warehouse and Institutional Building
iii. Engineering Construction – Heavy Industry and Non-Building Construction
We think now you know a bit about construction and construction companies. So, without delay, let's move on to Construction Companies in Chennai which are honest and reliable.
·Larsen and Toubro Ltd (L&T) is India's Largest Construction Company
·It's incorporated in the year 1938, in Mumbai (Head Quarters)
·L&T's Current CEO and MD is Mr.S.N.Subrahmanyan and also he is a Vice Chairman on the board of LTI, L&T Technology Services
·They are doing various projects such as Ports, and Marine Projects, Coastal and Model studies, Bridges, Roads, Airports, Railways and Metros, Transport Planning
·They are Strongly at the base of the Construction Industry in India
·The L&T Business encompasses multiple Businesses which are Buildings & Factories, Transport Infrastructure, Heavy Civil Infrastructure, Smart World and Communication, Water & Renewable Energy, and Power Transmission & Distribution
·The L&T stocks are reasonably Valued too
· Its Revenue is yearly up to 1.48lakh crores
·One of the Top Construction Companies in Chennai
2. Akshaya Pvt. Ltd

· Akshaya Pvt. Ltd. was established in the year 1995
·The company CEO and Chairman is Mr.T.Chitty Babu
·The industry has Professional sectors Like Marketing, HR, Finance, Legal systems, Sales and Customer Relations, Branding, Technical, and Management representatives for ISO Audits & Safety and Human Resource divisions.
·The main Services are Facility Management, Rental, Resale, Painting, Landscaping, Security, Concierge Services
·They have successfully Completed 40 Projects since 2002
·Its Revenue is yearly up to 5-10crores
·It's one of the Top Construction Companies in Chennai
3. Bharath Engineering Construction Company (P) LTD

·BECC Pvt. Ltd. was established in 2006
·The company's Founder, President, and CEO is Lisa Morrison
·The services provided by BECC are Commercial, Residential, Roads, Complexe, and Malls
·They are very specialists in constructing Dams, Lining canals, Flyovers, and I.T Parks
·They acquire Greater quality, Timely Deliver and Most importantly focus on Client satisfaction
·It is located in Nungambakkam
·Annual Turnover of this company is 25-50crores
·It's one of the Top Construction Companies in Chennai
4. Arun Excello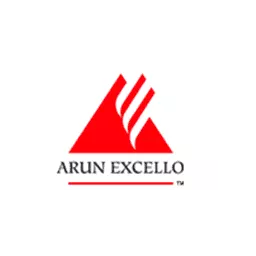 ·Arun Excello was started in 1987
·Arunachalam Sundar is the CEO of Arun Excello Group
·It is Primarily Engaged in the business of Engineering contracts for Both Oil and Chemical Industries, Now they moved to Commercial & Industrial, Hospitality, and Residential
·The Arun Excello group has completed more than 50+ Residential Projects
·L&T company and Arun Excello is well reputation sectors that have launched SEZ (Social Economic Zone)
·Their annual Revenue 1crore to 100crore
·The Arun Excello proudly presents numerous projects in various locations
·It's one of the top construction companies in Chennai
5. HCC Construction Co. Ltd (HCC)

·Hindustan Construction Co. Ltd is s popular construction in India
·It was started in the year 1926, Mr. Ajit Gulabchand heads it in Mumbai it is the headquarters of HCC
·The Group of Companies of HCC is HCC Real Estate, HCC Infrastructure Co.Ltd, LAva Corporation Ltd, and Highbar Technologies Ltd
·In India, it is the first construction company, which will be certified ISO 9001, ISO 14001, and OHSAS 18001 for its Quality, Environmental, Occupational Health, and Safety Management Systems
·The Projects they covered were Expressways, bridges, Tunnels, Power plants, Transport Systems, and Highways
·Their annual Revenue is 9437 crores
·It's also the most popular construction company in Chennai.
6. Consolidated Construction Consortium Limited (CCCL)

·This Consolidated Construction Consortium Ltd has a huge turnover all across India, it is an ISO-Certified company and the company's total turnover is around Rs.166.46 billion over two decades
·It is started in the year 1997
·Its presence was in India and the offices are in Chennai, Bangalore, Hyderabad, and Delhi
·Nonresidential Building Construction, Residential Building Construction, Construction of Buildings, Construction, Commercial, and office building, new construction
·Its Annual Revenue is 28.27crores
·It's also the most popular top construction company in Chennai.
7. India Builders (Chennai) Limited
·India Builders Chennai Limited was founded in 1987 and was Launched by Mr. Uttam Kumar and Mr. Thambikalaignan
·They are mostly focused on the project of Apartments and Flats
·India Builders also have an interest in Institutional Building, Commercial Complex, Residential Factory, Multilevel Car Parking, Hotel, and Hospital Buildings
·They provide the services like Intelligent Builder, Constructions, and Virtual Tour
·They have successfully completed 100+ projects with excellent client satisfaction
·Their yearly revenue is 10 crores
·It's also the most popular Builders in Chennai
8. K.S. Venkatraman and Co. Pvt. Ltd.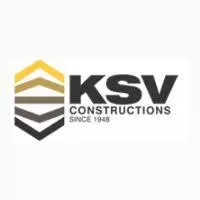 ·S. Venkataraman & Co. Pvt Ltd was started in 1947 and Incorporated in 1948
·The KSV private limited was the Leading contractor in the state and certified as Ist class Engineering contractor by Government
·Services provided by the K.S. Venkataraman and Co. Pvt Ltd are Religious based structure, Healthcare, Commercial and Offices, Residential, Warehousing, and Logistics, Industrial & Manufacturing
·Their products are Designing, Engineering, and Project Management Services
·They serve the clients with the best offers, and uncompromising quality standards and give cost-effective techniques in their projects
·Performing in the category of Construction and Real-Estate Development
·Their approximate Annual Revenue is 10crores
·It is also a main top construction company in Tamilnadu
9. URC Construction

·It's Incorporated in the year 1956 headquarters was in Erode, Tamilnadu.
·It has Six Directors Chinnusamy Kanagasabapathy, Devarajan Chinnusamy, Subbaiyan Palanisamy, Kanagasabapathy Saraswathi, Palanisamy Devi and Devarajan Kamalam.
·Bank-wise Biggest changes in assets were paid by URC Construction.
·These services are provided by URC Construction Client Orientation, Trust and Responsibility, Commitment and Excellence.
·Their motive is to build values and the true spirit of the Brand.
·Their Annual Revenue is 500crores to 1000crores.
·It is also the main Top Construction companies in Chennai, Tamilnadu.
These are the top construction companies in Chennai.
10. Gofar Corporate Private Limited.

·Gofar Corporate Pvt. Ltd. was Established in 2019 and is also known as Gofar Group.
·The Youngest Chairman and Managing Director Mr.Aashiq Ahamed, who is also a Real Estate Developer, EPC Contractor, Interior Designer, Investor, Speaker, Networker
·A Well-Growing Company, it was idealized and incepted with a vision to bring core transparency, expertise, and efficiency to an economically and socially relevant sector like Real Estate & Construction Services with the help of cutting-edge technology and innovation.
·It offers many Services like Resale, Construction, New Layouts, Residential, Commercial, Warehouse, Factory, Road, and Investment Based Land for sale in Chennai
·Gofar Group Pvt. Ltd. is Fast Growing and Young Entrepreneurship Private Limited
·In the Short Period, it has managed to enter top construction companies in Chennai
·Their Goal is to Set the trends for others to follow. It is also one of the Top Construction Companies in Chennai.
Let's Fetch To The Conclusion
·When we choose the right and highly qualified company, it will bring more benefits to you and your building.
· The end result of the title is to protect your lifestyle, not at your own risk, and give your plan to the construction company, which will save money and time.
·It also provides a luxurious and comfortable look in society.
·There is no defect in your building and the builder or developer will take care of everything, and you will be free from worries.
· From your part, give a building plan by how the building should look then be quiet until the building is finished.
· Make sure that your step is right inbuilt, Because It's not just stone and brick, it's our sculpture
·Choose a marvelous lifestyle with a trustable builder and developer
·We're waiting here to serve you better than you think, So just contact us without hesitation.