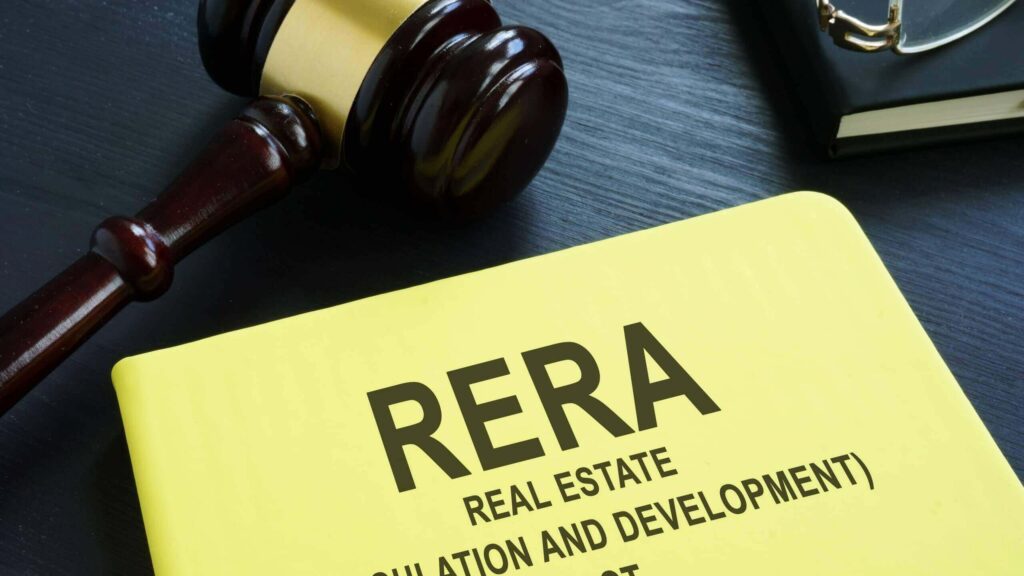 The

real estate

market in India is finally on the mend after two tumultuous years. The global pandemic created a nightmare situation that disrupted the supply chain, caused labor shortages, and halted construction across the country.
Now experts say the real estate market is recovering despite the pressure of rising inflation. Construction projects have resumed in full force and there are many great opportunities for potential investors.
It's a great time for anyone looking to get into the real estate market to invest in Tamil Nadu. But you can't start the investment process until you understand RERA.
Don't wait too long. You never know when the next global emergency will throw the real estate market back into a tailspin. Find out everything you need to know about RERA in Tamil Nadu right now.
What Is RERA?
RERA stands for Real Estate Regulatory Authority. The

RERA Act of 2016

is a real estate activity that made it mandatory for each of the states in India to have its own registration authority.
The goal of the act was to regulate the real estate industry and level the playing field for home buyers, agents, and promoters. RERA provides a series of different services to each of these groups.
What Is TNRERA?
When the RERA Act passed approval, it led to the establishment of the Tamil Nadu Real Estate Regulatory Authority (TNRERA). The TNRERA has jurisdiction over Tamil Nadu, as well as the islands of Andaman and Nicobar.
The purpose of the TNRERA is to make real estate processes as transparent as possible. It makes real estate dealings, and transactions as efficient as possible. It also streamlines information delivery between parties.
What Does RERA Do?
The purpose of the Tamil Nadu RERA is to promote the rights of both developers and prospective homeowners. It aims to create accountability and responsibility by increasing transparency in the real estate market.
RERA has established a more beneficial setting for real estate investment all around by encouraging the efficient execution of construction projects. It has done this by standardizing real estate development and construction processes.
RERA Services for Homebuyers
RERA offers two main services for Tamil Nadu prospective homebuyers. It makes filing an online complaint against a developer simple and convenient.
RERA also makes it easy for prospective homebuyers to access the records for real estate projects.
RERA Services for Real Estate Agents
RERA also offers two major services for real estate agents. It makes it easy for real estate agents to renew their official registration through the Tamil Nadu RERA portal.
As with homebuyers, RERA makes the process of filing a complaint against a builder simple and convenient for real estate agents as well.
RERA Services for Promoters
RERA offers services for real estate promoters, too. In addition to making it easy to file an online complaint, RERA provides a mechanism that simplifies the process of registering a real estate project.
Once a promoter has registered their real estate project, RERA makes it easy to file for a project extension and updates the project details for registered projects on a regular basis.
RERA Registration Process
There are certain types of projects that require RERA registration in Tamil Nadu. These project types include any projects to occur on land that is larger than 500 square meters.
RERA registration applies to both

residential real estate plots

and commercial real estate properties.
Projects that involve eight or more apartments also required RERA registration. Finally, it is necessary to register any ongoing project for which neither an occupancy certificate nor a completion certificate has been issued.
To register a real estate project with RERA, you can apply through the

online portal

.
RERA Required Documents
Registering a real estate project with RERA requires specific documentation. Here is a list of the documents required to register a RERA real estate project. You do not need to send the originals, just a copy.
The builder or developer's PAN card
The

building company's

audited finances for the previous year
The builder's ownership deed and legal title
Supporting documents to validate the builder's title
All property documents
Rights to the property
Landholder's agreement
Development agreement
Development plan and No Objection Certificates
Details about any existing projects and their statuses
Income tax returns for the past three consecutive years
You will also need to provide a complete plan and design for the project. This must include the following: parking spaces, electrical wiring, plumbing, and structural stability.
RERA Registration Fees
To register your real estate project you will need to pay registration fees. There are different fees for each type of project. The fees get broken down in the following ways.
For layouts, subdivisions, and site approvals you can expect to pay five rupees for each square meter (floor space area only) of the plot.
For a residential building, expect to pay a registration fee of ten rupees for each FAR square meter of the project. This applies only to residential projects where each unit is less than 60 square meters.
For all other sizes of residential projects, the registration fee is 20 rupees. For commercial buildings, the fee is 50 rupees per square meter and for any other project, the registration fee is 25 rupees per square meter.
RERA Extension Fees
Need to file an extension on your project? There will be fees to pay for that as well.
If you file your application less than three months past your registration expiration date, you'll get charged an additional 10 percent of the original registration fee.
When a second extension is necessary, the late fee for filing three months past your registration expiration date goes up to 20 percent of the original registration fee.
The third extension goes up to 30 percent of the original registration fee.
Getting RERA Approval
The goal of RERA is to level the playing field for homebuyers, developers, real estate agents, and promoters. RERA aims to create more transparency and accountability, while also delivering projects on a timely basis.
Still, compliance can be a challenge for anyone in the beginning stages of a project. To learn more about

getting RERA approval

for your project, contact the Tamil Nadu Real Estate Regulatory Authority.
What's the Process To Become a RERA Registered Real Estate Agent?
There are many benefits to becoming a RERA registered real estate agent. Real estate agents enjoy the security, fairness, and transparency RERA provides.
Here's what you need to do to get registered.
Required Documents
To register as a Tamil Nadu real estate agent under RERA you will need to gather several different documents.
These documents include your PAN card, the registration certificate for your firm or company, and proof that the address is a registered real estate office.
You will also need to provide proof of your address, as well as the addresses of your directors and partners.
Finally, you will need two passport photos of the real estate agents, partners, and directors as well as your income tax returns for the past three consecutive years.
Applying
You can find the application to apply to be a registered real estate agent on the RERA Tamil Nadu portal. Just fill out the application, upload your documents, pay the registration fee, and submit your application.
Get Your Project Started
Now that you understand RERA, the RERA registration process, and how to get RERA approval, you're ready to get started on your next real estate investment project.
Gofar Group was named one of the Top Best Builders in Chennai.

Contact us

to learn why we're the best choice for your real estate project.