The Southern Railway (SR) has commenced survey for the construction of a new halt station between Vandalur and Urapakkam at Kilambakkam where the work on the new bus terminus is nearing completion.
Officials told that the Zonal General Manager has given approval for the new halt station at Kilambakkam on deposit term basis, under which the cost would be fully borne by the State.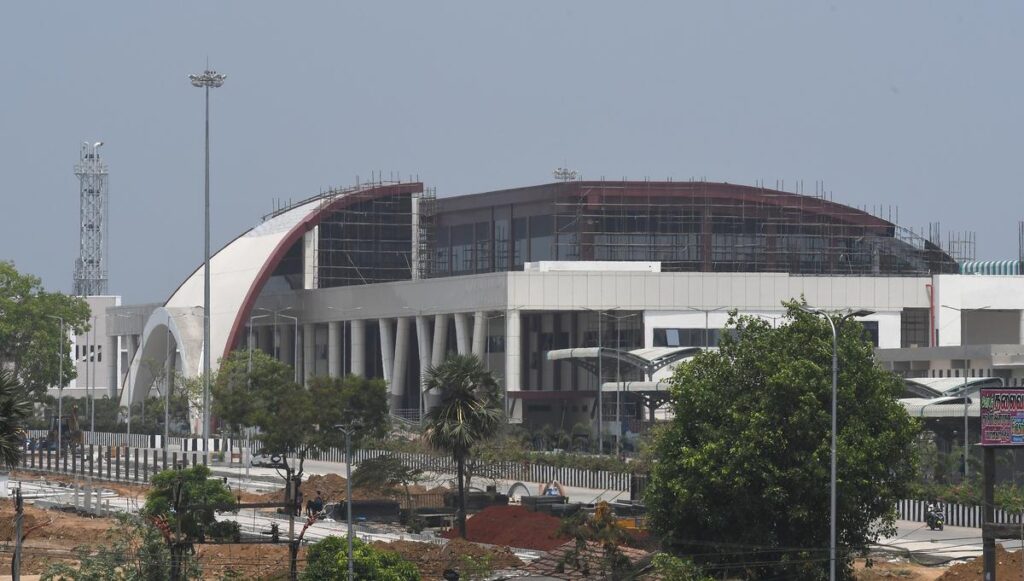 The approval has been communicated to Chennai Unified Metropolitan Transport Authority (CUMTA), the initiating authority, and the government has deposited around Rs 40 lakh for the initial work.
The station is expected to provide swift connection for travellers from South and North Chennai. Given the increasing traffic congestion on GST road, the new station will help address issues faced by commuters in accessing the bus terminus. Currently, train service to Beach from Chengalpattu starts at 3.55am and the final train departs at 11.10 pm.
"A survey is being done to make the necessary drawings and other preliminary works. Estimates of the work shall be made and tender will be finalised subsequently," railway sources said, and indicated that it would take a year to complete the project after the contract is awarded, as it involves building a new station.
A revenue official said, "Most of the land on both sides of the tracks belongs to railways. Some land parcels owned by the national highways and state government may also need to be acquired. Once the railway finalises its plans, we will issue a no-objection certificate to commence the construction."
The CMDA mooting the plan to construct a railway station for the convenience of passengers visiting the Kilambakkam terminus. At a meeting in the first week of May, the CMDA officials had decided to hand over Rs 20 crore to Southern Railway for this. CUMTA has also proposed a skywalk connecting the new bus terminus and the railway station.